All sessions runs from:
Mon - Friday 9:30 to 2:30
5 days each

On Friday from 2:30 to 3:30 family and friends are welcome to the
" Funway fashion show".

Price is $300 per session everything included.

Students are encouraged to bring old clothing, fabric and other unwanted but useful materials

Fashion designers need to bring Lunch . More details will be sent out after registration.
The summer program is held at
Beacon Art Studios
211 Fishkill ave
Beacon,NY 12590


Get directions
Fashion designers-in-training will spend the week testing their fashion design skills by designing their own fashion line through sketching and sewing. They will put new spin on old and create unique one of it's kind clothing and accessory items. At the end of each session we will have a fashion show where family will be invited.


Pay page

Spring 2017 Sewing classes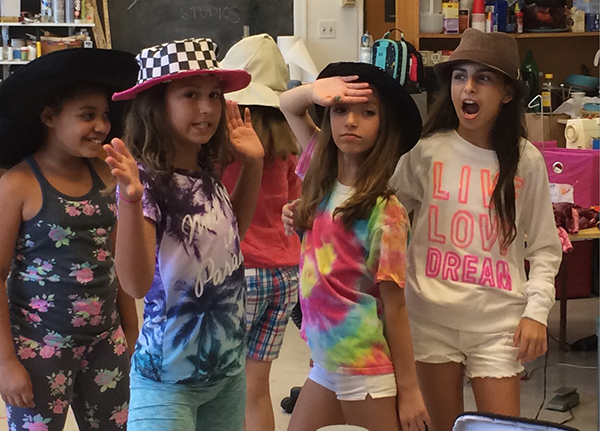 We will learn how to use a sewing machine, cut out a pattern and make our own fashion. We will at the same time open our eyes and minds using our imagination, reusing material like old clothing and other things we can find. While up-cycling we will create new fashionable clothing and accessories for our last day "Fashion show".
| | | | | |
| --- | --- | --- | --- | --- |
| Session | Date | Age | Code | Price |
| 1 Full | July 10 - July 14 | 7-9 | PF301 | $300 |
| 2 Full | July 17 - 21 | 9-10 | PF302 | $300 |
| 3 Full | July 24 - 28 | 9-14 | PF303 | $300 |
| 4 Full | July 31 - Aug 4 | 9-14 | PF304 | $300 |
| 5 Full | Aug 7 - 11 | 10-14 | PF305 | $300 |

To register
fill in form